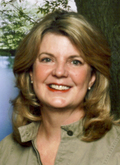 For many of you, your vacation in the Great Smoky Mountains will be the first step in a journey. Your journey will be fueled by a passion for these mountains and a sense of belonging that will take you from being a tourist to the area, to dreams of living in the Smokies and retiring to these beautiful mountains of East Tennessee. That is how it happened to me.
A weekend trip to Townsend to fly-fish the Little River with my husband was my first visit. As I stood in the river at Tremont I was overwhelmed by the voice of these mountains and the beautiful moss covered boulders that surrounded me. Every sense was alive. It was life-changing. As we headed home, I was overwhelmed with the sadness of leaving. I could not shake it.
Two months later we returned for a second fly-fishing trip. By the time we were ready to leave, we realized we were the ones that were hooked! Our trip home was full of excitement and discussion as we explored every angle of possibility for moving and living everyday wrapped in the joy and the beauty of the Smokies. One year later we returned to find our home.
We found a small cabin that would accommodate all of our stuff….if we got rid of most of it! I think they call that down-sizing. We bought it and in six months we were here to live full time. Life here has far exceeded our expectations. We have the park as our backyard. We delight at the beauty of each wonderful season as it spreads across the mountains and changes the look and feel of our surroundings. We are at home.
If you have never visited, plan a trip. There are over half a million acres of protected parkland for you to explore. There are trails for hiking, biking, and horseback riding. There are rivers and streams for fly fishing, tubing, kayaking, and whitewater rafting. There is abundant wildlife and the densest black bear population in the Eastern United States. Don't forget to bring your camera, and never leave home without it! You never know what you will come across.
If you are making your first trip here, hold on to your heart; it is about to be stolen. If you have been coming for years, you are already possessed.
The beautiful thing about dreams is that you can make them come true. I have been where you are. I have dreamed the same dreams. I understand that getting here is a process, not an event.
We are committed to making that process as easy as possible for those who have made the decision to make it happen.
For those who must wait, we are committed to keeping the mountains fresh in your heart, through the photos and stories of our own adventures and the lessons we have learned, usually the hard way!
Please explore and enjoy this website in the spirit that it is intended. Thanks for visiting! I look forward to hearing from you.
Till Later,
Cyndie