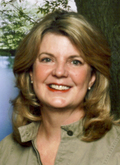 I am so grateful that I had Cyndie from Why The Smokies to help me with the buying my new home in Wears Valley. She found the perfect property for my family and was attentive to every detail throughout the process. She was helpful and always available to answer any questions. If you are selling or buying, I would suggest you work with these guys!

Jeromy Adams -- recommended Cyndie Cornelius about 2 months ago after having purchased a home
carolynnsimms – Client, Buyer
Cyndie saved the day for us!!! After extreme frustration as an out-of-state buyer and having a real estate agent from another agency who was suppose to work for us , but only had us sign papers, have us treat him to meals, look at houses we had already researched for him, and then complain because he thought a whole day of looking should had been enough to buy a house, then did nothing after that except collect his commission check…Cyndie came to our rescue …she did everything and more than having 2 agents …seller's and buyer's could have accomplished…Cyndie was a super-hero for us in handling stressful situations…you will love working with her…and we haven't even met in person yet!!!
hrboggs99 – Client, Buyer
Cyndie is a wonderful person and an excellent agent. We really enjoyed our time with her searching for our new home. Her dedication to the details is outstanding. I would recommend her to anyone looking to buy or sell their home. We not only consider her as our agent but also as our friend.
Pwarriner2 – Client, Seller
Cyndie is proof that hard works pays. Our cabin had been on the market for some time. When we switched to Cyndie as our realtor,she gave us specifics that she thought would help,she staged" the cabin, took wonderful pictures for her web site, and in less than 2 weeks she sold our cabin! In less than a month we had a closing date. I highly recommend her !
twaggener – Client, Buyer
My wife and I had trouble agreeing on where to locate our second home and we wanted different things… I won't advocate Cyndie as a marriage counselor, but she was able to find us a fantastic house in Townsend that we both love and perfectly meets our needs. I highly recommend Cyndie.
Pete O'Connell – Client, Seller
Cyndie had mailed me a postcard about a year ago, and it was a very nice announcement card, not a hype sales card. At that time I had listed with another agent. I did not feel as though my property was being shown by the other agent. When my contract expired, I called Cyndie and discussed what I wanted to do about listing and selling my cabin. Cyndie and I worked very well together and I feel she has my interests foremost in the sale of my cabin.
Gail – Client, Buyer
We are currently working with Cyndie to find our dream retirement home – thumbs totally up for her. She is the best agent I have ever worked with!
Dr Ellen – Client, Seller
Cyndie is a go-getter. She goes the extra mile and doesn't just sit and wait for the telephone to ring. She is even in the process of upgrading her web site (whythesmokies.com) to be more responsive to the market. And she reaches out to other agents and brokers to help sell properties. This is one energetic lady! Our house is still on the market but we have high hopes for a spring or summer sale. Check out 6682 Avens Lane, Tallassee, TN 37878
Lesley -Client, Seller
Cyndie, is the most personable, energetic, enthusiastic real estate agent I have met here in the area. She is upbeat, persistent and definitely punctual . She knows how to effectively target the attention of other brokers and real estate agents on this property. Cyndie brings a wealth of knowledge about the Smoky Mountain area communities to the table enabling a buyer to determine which is best suited to their needs. Her professional manner gives me confidence she will soon find a buyer for my property.
Larry -Client, Buyer
When we were looking for our dream cabin in the Smoky Mountains we contacted Cyndie and it was the best decision we ever made!! Cyndie does not consider real estate her job, it's her passion!! For two solid days she showed us around the area and then took us to the cabin of our dreams!! It was a perfect fit for us and she really went out of her way to insure the purchase went as smooth as silk. By the time we were done it seemed like we had known her for years!! I highly recommend her to anyone looking to buy in this area!!
Rick -Client, Buyer
Cyndie did a great job helping us find the cabin that met our needs. She spent many weekends showing us property and ultimately found us a cabin we liked that had been taken off the market. She managed to work with the owner and presented our offer. It didn't stop there. She went out of her way to assist with inspections and to work out problems with closing. Cyndie communicates well, has a great personality, goes the extra mile and makes a buyer feel comfortable at all times during the process. She is the BEST!
Leelgriff -Client, Seller
Cyndie Cornelius is knowledgeable and professional and add to those two her amazing personality you have a realtor that is head and shoulders above the rest. And as if that were enough her marketing skills are better than any realtor we have ever known. We had a neighbor who was trying to sell his house; we told him about Cyndie and he listed with her and as soon as Cyndie listed his house on trulia it sold. We have told others about Cyndie and they have told us the same things about Cyndie;They remark about her knowledge,professionalism,personality and the fact that she makes them feel very special.
Karen -Real Estate Pro
When we first met with Cyndie, I knew we were on the right track. Her "job" as a real estate professional is for her a labor of love. Cyndie has been so helpful with making suggestions and changes to our cabin before putting it on the market. This has been extremely helpful to us since we live 9 hours away. She has such a wonderfully positive outlook not only in her real estate ventures, but also about life. It's a pleasure working with her.
jnoland -Friend
Cyndie has done everything possible to sell our Mom's house. she has been very professional in keeping us updated on activity and making needed suggestions to make the property more marketable.
jvannoy -Client, Seller
Cyndie does a great job listing the property and putting together pictures that show how great the farm looks. Keeps us updated on new developments.
Patricia -Client, Seller
we met thru a mutual friend but had not known Cyndie she worked very hard before we even signed with her an she has a great photos site she listens an helps with our concerns we are looking forward to working with her
Arvin -Real Estate Pro
We were introduced to Cyndie by a friend, and after working with her over several meetings, and seeing how she goes about showing our property we decided to list with her, and we have been enjoying the experience even through we are early in the listing. She is a true professional, and the pictures of our beautiful log home are well done with few details left out.
Mary -Client, Buyer
Cyndie helped in our search for a home inTownsend a few years ago. She was more than patient as we looked at almost every home for sale in the area. She is a pleasure to work with and makes you feel like you are her only client. She is a true professional.
Bill -Client, Buyer
We engaged Cyndie as our agent when we decided to buy in East Tennessee. She did a great job of identifying and showing suitable properties for us to consider and pointing out the benefits of each one respectively. She was very patient, professional, knowledgeable and helpful. We recommend Cyndie without any reservation or hesitation whatever. She's awesome!
Jcturbyville -Client, Seller
Very knowledgeable, hardworking, and good communicator. Knows what needs to be done to get your property sold.
Bonnie -Client, Buyer
Cyndie is knowledgeable and patient. She was a pleasure to work with. Cyndie worked with us for most of a year to help us find the perfect property and she never gave up on us. Through the years we have moved many times and we can honestly say Cyndie is the most dedicated, helpful, energetic realtor we have ever met. We highly recommend Cyndie.
sablatt -Client, Seller
Cyndie Cornelius is a hard working real estate professional. She is thorough in her work application and is exceptionally knowlegable not only in her profession but also the area and how to present it properly to new people looking to relocate to the Smoky Mountain area. Doing a great job is very important to Cyndie, and she truly understands the individual needs of her clients both in selling and purchasing a home. If you want the best then I recommend you contact Cyndie Cornelius. I know you will enjoy the experience.
Jerry -Client, Buyer
We have used Cyndie both as a buyer and a seller. We have a lot listed with her now that another agent had listed prior to her. Now we know the difference between listing and marketing. She has done so much more to get the properly in front of perspective buyers. Also she helped us to find a condo that fit our needs to a tee. She gave us invaluable advice as to location, view of the mountains, and cost to own. Hope to do more business with her as soon as this Florida market comes back.
Jimsjeep89 -Client, Buyer
The BEST ever! Helped us find the cabin of our dreams. Spent several full days with us. No complaints on this hard worker. Cyndie knows her job and the area well. Highly recommended.
*Testimonials posted on Trulia.com